heeloooo peepppsss!!
going to write about my lovely roommate, Amber birthday which actually is on 10th of Feb..
sorry for delay again ><
just bek from hometown for a long new year holiday
the next day, is her birthday!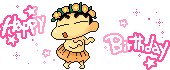 actually we not much plan on it due to all of us are quite busy of our own stuff
sorry Amber, hope u dont mind ya :)
n one kaki was still at hometown honeymoon :0
bought her present on that day after our lunch~
bcos of they tourism kaki have a quiz on the next day, so no dinner for her but a wonderful lunch at Vivo restaurant =D
1st try and it was worth to go for 2nd times!
comfortable atmosphere, great services, nice lighting to capture(most important,hehe)!
we order their set lunch cost RM 14.90++ or 16.90++
including mushroom soup and add on drinks for RM 2
Grilled chicken chop rice, a large bbq pizza, fish pasta and backed chicken ham rice
big portion, very very nice and tasty!!
our face with da foodsss! hungry hungry
use the shortest time to finish it but still have pizza
after that, take out the cake that prepared and she was surprising!
she told us, she omos cry out bcos of too happy n surprise!

the group photo~
girls of the day!
cheers for our relationship!
here's her birthday present! and i love it so much too <3
hi, my cute little amber, 21st years old liao boh
1st time celebrated ur birthday and it was awesome!
sorry for the 'post' that i din ask from ur permission~
wish u all the best in ur study, stay happy, cute and healthy!
wish u meet ur mr.right earlier <3