oh yaa!! it was a long time din even bother my blog during my sem break and now my new semester started for week 3 ady!! time fliess man!!! cant even notice that my birthday is at the corner!!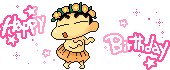 #but 1st, let me wish myself 1st!
HAPPY 22ND SWEET AND SPICY BIRTHDAY TO ME!
ALL THE BEST IN MY STUDY AND GRADUATED SUCCESSFULLY!!
STAY HAPPY AND PRETTY AND RICHIEE!!
OMG!! all my wishes was write down here and i hope that still will come true!!
alright, this post gonna to throwback about my buddies celebrate my birthday at Folk and Knife, Kuching
i think is was a new open western restaurant which located opposite of One TJ
very easy to find and with reasonable price!
too bad so sad we did not know have to reserve and caused us sit outside without aircond but still fine with me.. luckily the rain is just over and make the night feel coldd~~~
Emelia with me ordered the carbonara (right top) bcos it is the recommended meal..tasty and creamy!
Peiling was ordered chicken chop (left top) and it taste so so only~~ the mash potatoes was too 'butterlyy'
and Jojo ordered Aglio Olio (left bottom) with seafood.. taste not bad and those seafood were fresh too! lastly we ordered a hawaiian pizza (right bottom) which is the recommended food as well..
8 pieces were too many for us as we half full ady when it come~
oh yaaa~~even though we all were so hungry, still not forgot to capture with ours dinner! the same pattern again! LOL
next next, is my favourite time!! hehehe!
a very very nice cake they bought for me and im really feel touch of it~
happy birthday to mee~~~
22nd years old is officially an adult but i really really don wan grow up!
still hope im the little girls that everyone love, care, and sayang~
thanks so much buddies!!
thanks for this wonderful and free dinner and thanks for the cake!
wish u all stay pretty and bcome richhh!!
LOVE YOU ALL